There are several achievements to highlight in this history of constant challenges, such as the effective protection of test data in Central America, Colombia, Ecuador and Peru or the joint work with the Inter-American Institute for Cooperation on Agriculture, IICA, which have helped us promote innovation and the adoption of agricultural technologies in the region.
Other achievements to highlight are the results of the programs carried out by the network of national associations. Through CuidAgro we have reached more than two million people trained in Good Agricultural Practices and with the CampoLimpio program we have recovered more than 700,000 tons of empty pesticide containers in these 25 years.
We continue with the challenges of the 21st century, with a network of consolidated associations and with the experience to further consolidate the only voice of the Crop Science Industry in Latin America.
Infographic
25 years of CropLife Latin America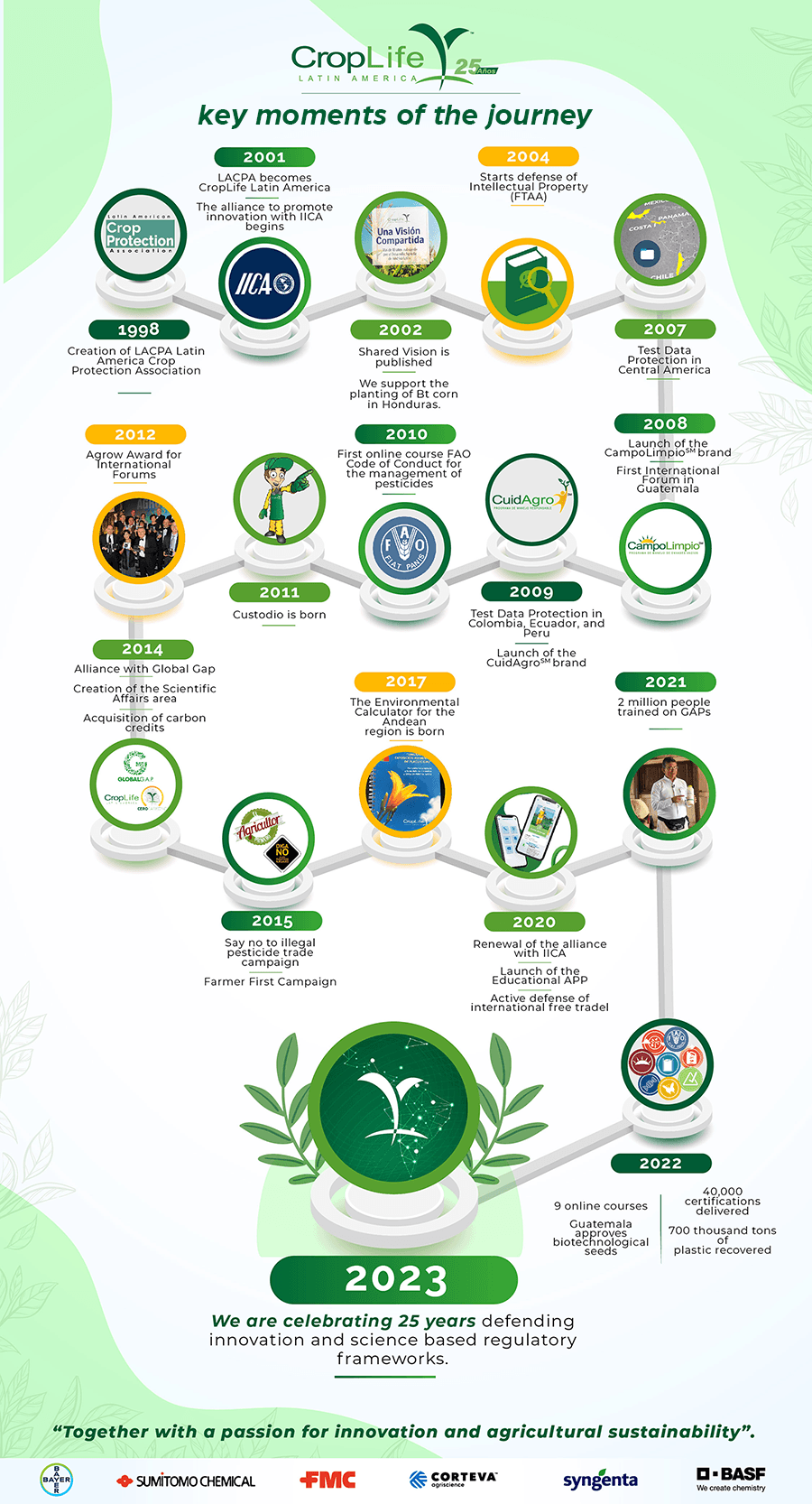 Download the infographic ready for printing here